Welcome to the digitalHome
of the Aachen Project
Along with a range of media, creativity and retail products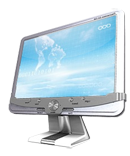 that the Aachen Project develops world-wide itself, we also offer a host of professional Web Development, e-Business and Media solutions & services to clients.
Over many years we have built some interesting and unique solutions, for a wide range of global customers... first operating with the Internet for professional aviation purposes, over 20 years ago.
Get in Touch
Get in contact to have a chat about any project, business or idea that you have in mind - we look forward to saying Hello (or Grüß Dich, Hola or G'day!)...
E-mail: e-mail link
Global Communication Points
Ph: UK / EU +44 (0) 131-208-2048
---
Client LOGIN

The client portal is being upgraded with
Project Alcuin.
---
Aachen Project © 2023 Privacy Policy